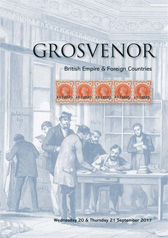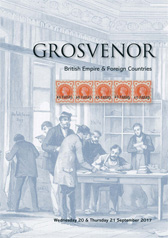 Sale Number: 117

Wednesday 20th September at 11 am and 2 pm and
Thursday 21st September at 11 am and 2 pm
Featuring unusual offerings of War Tax, Special Delivery/Express and Telegraph issues, exceptional rarities of India used in Aden, the late Cecil H Clough collection of Antigua, the Richard Malim collection of British Levant and the late Prof. Iain Stevenson collections of Tonga and other countries.
Public viewing at our offices will be available on
Monday 18th September 9.30 am to 5 pm
Tuesday 19th September 9.30 am to 4 pm
Private viewing will be available from the 30th August. Please telephone us beforehand to arrange an appointment.
News item published on: 30 August, 2017