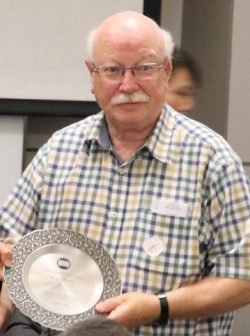 We are very sad to announce the death of our much-loved representative in Australia, Gary Brown, who has passed away at his home in Melbourne.
Gary was a well-known name in Australian philately, a former President of the Royal Philatelic Society Victoria who had recently been elected for another term as the Australian Philatelic Federation International Officer. He had been a philatelic exhibitor since the 1980s and a collector all his life.
Gary was well known around the world in his role as an international judge in Traditional and Postal History and had himself created a number of international qualified exhibits. His exceptional collection of Aden Postal History, widely regarded as the finest ever formed, won many awards including the FIAP Grand Prix International in 2010 and Grand Prix d'Honneur at Sharjah in 2012.  The landmark auction of his collection was held at Grosvenor in November 2015.
We ask that any ongoing business enquiries from clients or friends of Gary should please be made directly to our London office.
News item published on: 8 September, 2019