Grosvenor are pleased to announce the following sale, please contact us if you have any questions or would like more information.
Bids are being accepted as per normal. Sale queries and scan requests will be processed but there may be delays getting certain information to you, we thank you for your patience.
Auction of Specialised Great Britain Postage Stamps and Postal History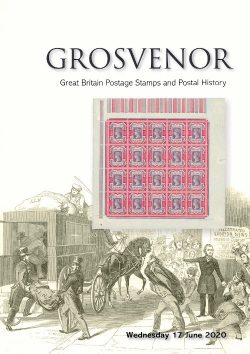 Sale Date: The sale is now due to take place on 17th June
Sale Number:135
View the Sale, leave bids and register for Live Bidding
Public viewing at our offices is to be available on:
Monday 15th June 9:30am – 5pm
Tuesday 16th June 9:30am – 5pm
Private viewing is possible on selected dates and is strictly by appointment only. Please contact us for further details.