Grosvenor are pleased to announce the following current sale, please contact us if you have any questions or would like more information.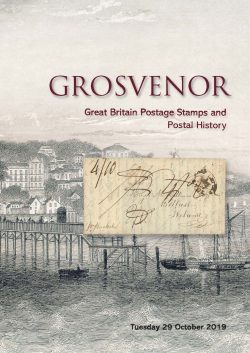 Sale Number: 131
Sale Time: Tuesday 29th October 2019 at 10:30 am and 2pm
Featuring the late John Minns, FRPSL collection of Postal History of the Isle of Wight, the late Michael Hellings collection of the Postal History of Cornwall and an exceptional offering of Queen Elizabeth II definitives by the late Douglas Myall, FRPSP
Public viewing at our offices is to be available on Monday 28th October 9.30 am to 5 pm
Private viewing will be available from the 9rd October. Please telephone us beforehand to arrange an appointment.