British Empire & Foreign Countries
Tuesday 14, Wednesday 15 March 2023
A large sale of over 2,000 lots continuing the presentation of the extensive collection of Dr Brian Austen; strong specialised offerings of South Atlantic Islands and Falkland Islands & Antarctica featuring the collection of the late John Newby of Essex; Egypt with further material from the collection formed by the late Alan Jeyes; Indian Feudatory States with unusual specialised offerings of Barwani and Bhopal; and Sweden with the collection of the late Christopher Kaye.
This sale is closed for consignments and the catalogue is in preparation. Private/public viewing by appointment at the Grosvenor offices will be available from 16 February. Please telephone or email us at info@grosvenor-auctions.co.uk to arrange your visit
Great Britain
Wednesday 10, Thursday 11 May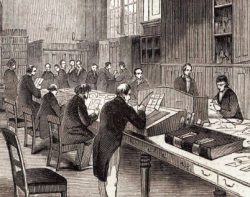 Grosvenor is home to the only regular major specialised auctions of Great Britain offering traditional favourites as well as challenging areas of specialist interest.
This sale is open for consignments and submissions are cordially invited. Consignments can be accepted until 8 March 2023.
British Empire & Foreign Countries
Wednesday 5, Thursday 6 July 2023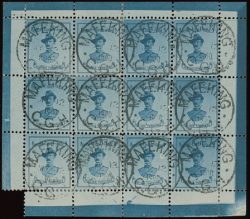 This sale will feature the remarkable John Ineson FRPSL collection of Scouting related issues from around the World including an important offering of Mafeking Siege issues.
Consignments for this auction can be accepted until 3 May 2023.
Our vendor commission rates are generous and fully inclusive with no add-on fees or charges for unsold lots. Our carefully crafted catalogues, extensive client base of international buyers and worldwide internet coverage guarantee maximum results for the disposal of your collection or surplus material.
News item published on: 1 January, 2023