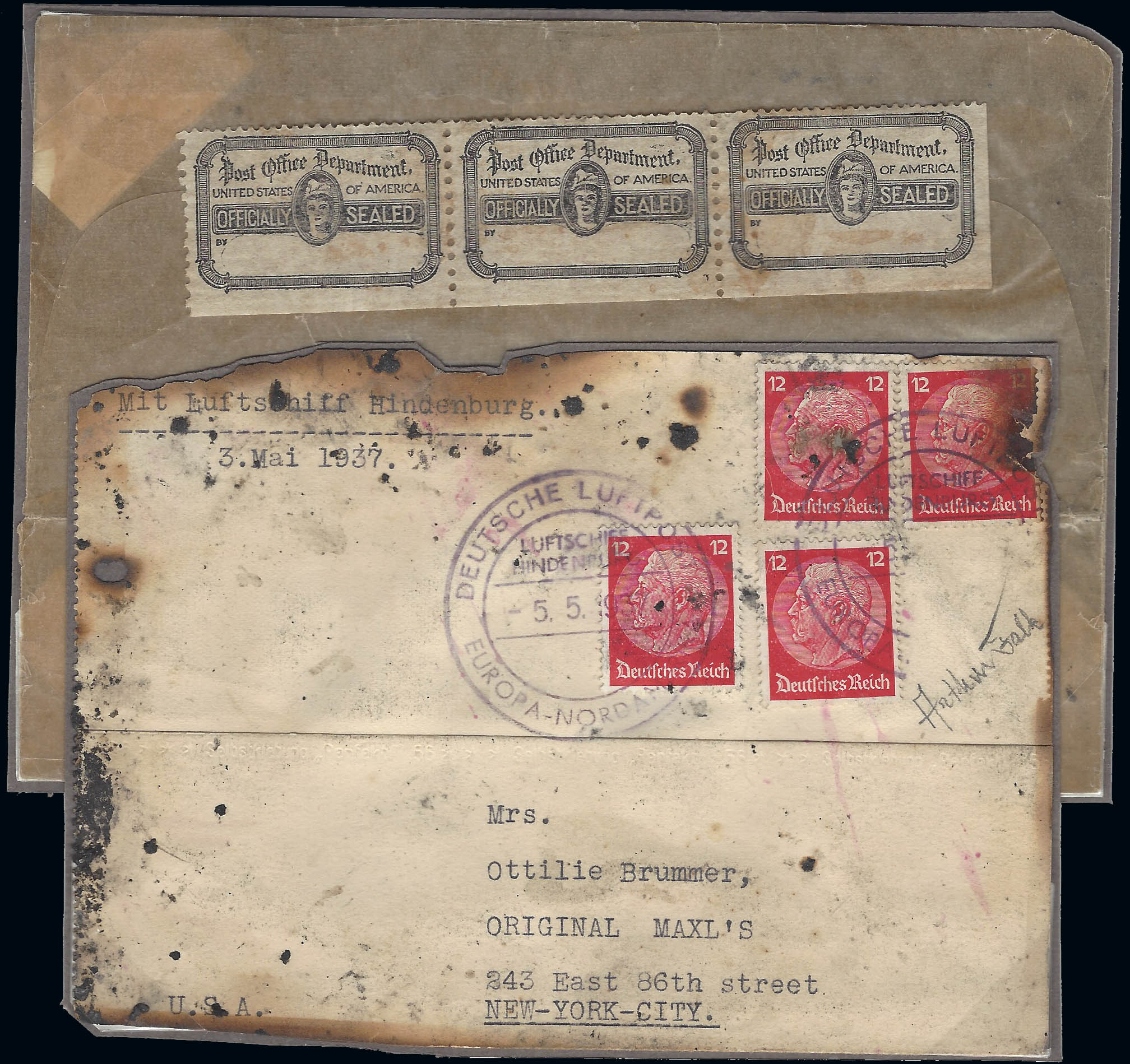 The Autumn begins early in central London and collections are already being prepared for our series of sales later in the year.  These will include the exceptional Reg Patchett award-winning collection of Crash and Interrupted Mail that features this rare 1937 "Hindenburg" Crash cover and superlative Great Britain with the excellent Douglas Myall collection of specialised Wildings and Machins.

Grosvenor works closely with collectors and expert consultants to achieve the highest possible realisations for vendors.  Vendor consignments for our future auctions are warmly invited, each auction closing for entries approximately two months before the date of sale  Our commission charges are very straightforward, being fully inclusive with no 'add-on' fees appearing later to confuse the unwary.  Our settlement payments are also renowned for their promptness and reliability.
If you are considering the sale of surplus material or  if the day has finally come for the most advantageous disposal of your whole collection, contact Andrew Williams, Constanze Dennis or Tom Margalski at our London offices or via this website for free confidential advice and all further assistance.
News item published on: 29 March, 2019