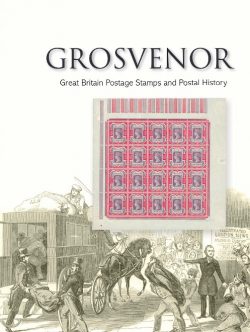 Sale Number: 135
Sale Date: Friday 17th July
Sale Time: 10am
This sale has been postponed until 17th July due to Covid-19.
Our offices are currently closed to visitors, but telephone calls and emails are monitored.  Scan requests and sale queries will be processed as usual.  Additional scans are continually added to the live bidding system.  Slight delays in answering queries may occur and we thank you for your additional patience at this time.
We hope to avoid further postponement and to be open to visitors again, with safety protocols in place, as soon as possible.
View the Sale, leave bids and register for Live Bidding
Socially distanced private viewing will be available once we are able to reopen our offices.
News item published on: 23 April, 2020