Grosvenor are pleased to announce the following sale, please contact us if you have any questions or would like more information.
British Empire and Foreign Countries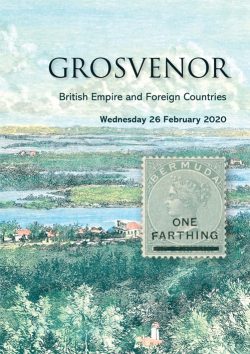 Sale Date: 26th February 2020
Sale Time: 12:30pm and not before 2:30pm
Sale Number:134
Public viewing at our offices is to be available on:
 Tuesday 25th February 9.30 am to 5 pm
Wednesday 26th November 9 am to 11:30 am
Private viewing will be available from the 6th February. Please contact us beforehand to arrange an appointment.