Our Spring 2018 auctions (see below) are in preparation and further consignments are cordially invited.  For further advice and information contact Andrew Williams, Constanze Dennis or Tom Margalski.
BRITISH EMPIRE & FOREIGN COUNTRIES – 28 February 2018 including Saint Helena with the second part of the fascinating Stefan Heijtz FRPSL International Large Gold Medal collection of Saint Helena Postal History, Ireland with the remarkable Mel Doyle collection, exceptional India featuring the Matthew Clough collections of Cochin and Travancore and Malaysia with both the Joe Robertson collection of Postage Dues and Underpaid Mails of Malaya & Bornean Territories and the Brian Geden collection of Singapore Postal History.
GREAT BRITAIN – 11 April 2018
This auction is currently in preparation and will include the David Walker collection of King George V Controls, a further offering of rare Proof and Essay material from the exceptional collection formed by Dr. Peter Young, FRPSL with Machins and the award-winning collection of QEII errors formed by Frans op den Kamp.
BRITISH EMPIRE & FOREIGN COUNTRIES – 23 May 2018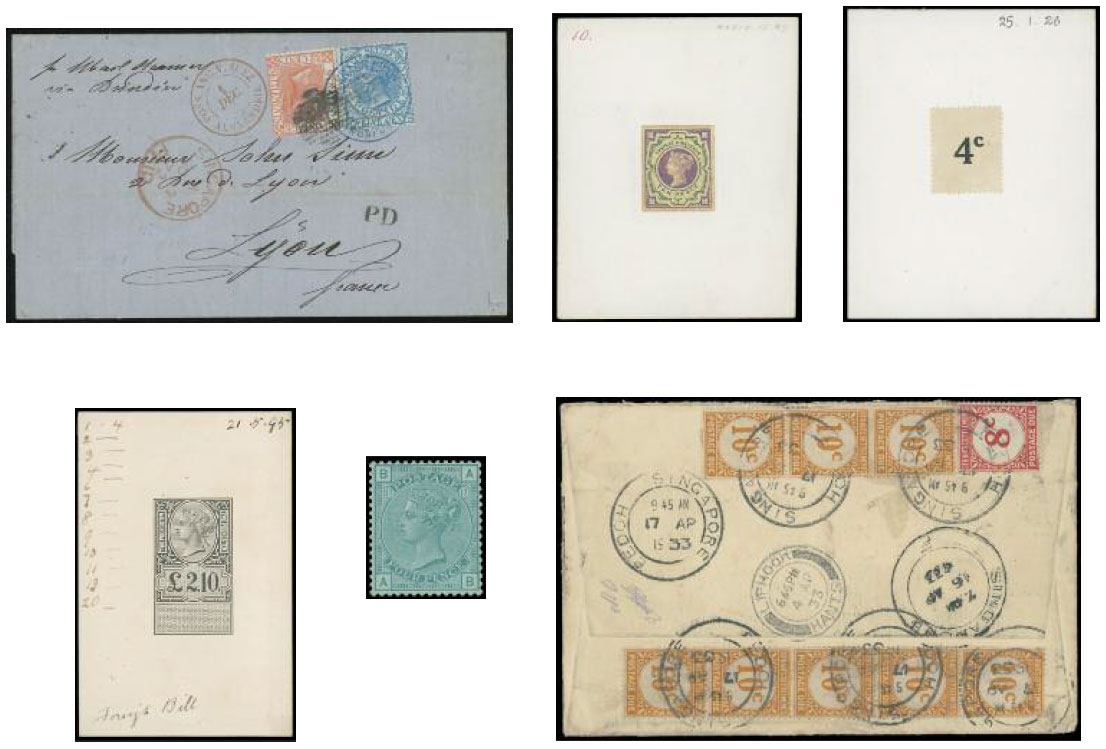 News item published on: 10 December, 2017